Hey guys! Today's post is all about TATCHA! Before we go on further, here are some information about the brand.
Tatcha is a Japanese skincare brand founded by Victoria Tsai, who went to Kyoto and was inspired by geisha's "beauty rituals" for a soft and porcelain skin. The brand has a wide range of individual beauty products that can help address the needs of several different skin types : dry to dehydrated skin, normal to combination skin, and oily to unbalance skin.
The popular anti-aging mixture, known as the HADASEI-3 Bioactive Complex, claims to harness the essential, active ingredients found in three primary ingredients:
Green Tea Complete DNA Extract – Helps protect your skin from premature aging due to UV damage.
Okinawa Red Algae Extract – Helps your skin retain its moisture and improve its texture.
Japanese Rice Bran Extract – This unique ingredient acts as both an anti-oxidant and a moisturizer.
These are the primary ingredients that Tatcha has formulated in their individual products to address different skin conditions, as mentioned earlier. I like how the products are formulated without dyes, parabens, or urea, all of which have been known to cause irritation.
I have dry and dehydrated skin. Not only that, my skin is also quite sensitive. Hence, I need products that are mild and gentle. Since Tatcha is one of the popular brands, I've decided to give it a try. I've only been using them for a few weeks, hence I will be reviewing them based on my first impression. Before we get started, this is not a sponsored post. Everything here is written based on my personal opinion.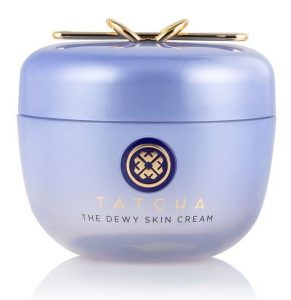 Let's start off with their Dewy Skin Cream. This moisturizer is to hydrate and seal in moisture, helping to replenish ceramides for a healthy bounce and instant luminosity. It contains the Japanese anti-aging superfoods (Hadasei-3). This is ideal for dry skin, as it has a richer texture.
I really like this cream, however I find it a little too rich on my skin. Because of that, I only use this during the night as I sleep in an air-conditional room and I would need a moisturizer that is rich enough to make sure my skin is not too dry when I wake up. My skin felt really soft and smooth the next morning. However, I wouldn't use this during the day as I tend to sweat a lot under the hot weather and I don't like the oily feeling on my face. If you are staying in a cold country, this would be perfect.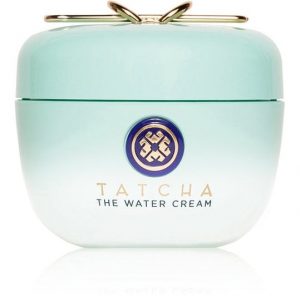 Next, it's the Water Cream. This is similar to the Dewy Skin Cream, but this is more lightweight and it is suitable for people who have oily skin. I gotta say… THIS IS AMAZING! It is a cream, but somehow when I'm applying it onto my face, it "burst" into water. I just love that feeling. This unique water-burst cream provides a nutrient-rich, and balanced hydration. It clarifies and refines skin, and it has the Hadasei-3.
Although this is not as rich as compared to the Dewy Cream, I feel this is good enough for me. It is richer than any moisturizer that I've used before, and I would prefer this over the Dewy Skin Cream because I would be able to apply this during the day and night.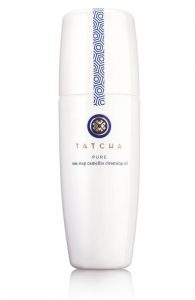 The Pure One Step Camellia Cleansing Oil is a 2-in-1 makeup remover and cleanser. The Camellia Oil, which is richer in oleic acid than olive oil gently melts away the impurities, even waterproof makeup, leaving behind pure, silky soft skin. And of course, there is also Hadasei-3 in it.
Although it acts as a makeup remover, I feel that this is not strong enough to remove those waterproof mascara and eyeliner fast. I need to massage it really long in order for those waterproof makeup to get off. If you are just wearing a simple or the "no makeup look" makeup, then this cleanser would be good enough to remove them. You can use this to double cleanse as well. Because it is gentle, it doesn't strip away the skin's moisture, which is really good because I already have dry skin and the last thing I want is for my skin to lose any moisture. Also, what I like about this is that it doesn't leave that greasy feeling on your face after you wash it off, unlike some cleansing oil from other brands.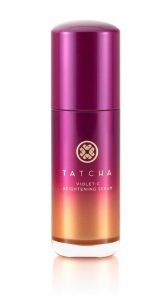 Violet-C Brightening Serum has 20% Vitamin C + 10% AHAs. AHAs are water-soluble acids made from sugary fruits. They help peel away the surface of your skin so that new, more evenly pigmented skin cells may generate and take their place. So with this gentle strength serum, it helps to soften, smooth and brighten for more radiant, even-toned skin.
According to Tatcha, here are the expected results:
In 1 week, skin is smoother and more radiant.
In 4 weeks, there's a visible improvement in overall skin tone.
In 8 weeks, there's an improvement in skin texture and the appearance of fine lines.
I did see results after using this for a few times. My skin has improved and brighten the next day. It is only to be used in the evening and is perfect for all skin types of all ages.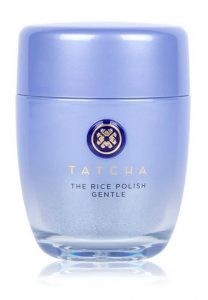 Last but not least, The Rice Polish (Gentle). It is a foaming enzyme powder and this is one of their bestseller products. When you pour it out onto your hand, it is in powdery form, but mixed with water and it will turn into this creamy foam.
This non-abrasive exfoliation has fine ground rice bran and papaya enzymes to promote natural skin turnover to instantly reveal a smooth, makeup-ready canvas. It has a pH neutral, amino acid base formula that provides effective cleansing without stripping the skin's essential moisture or breaking the skin's barrier function, leaving skin soft and supple. And… yup! You got it! There is also Hadasei-3 in it. There are a few different types of Rice Polish and each Rice Polish is formulated with an active ingredient tailored for a specific skin type. The Rice Polish (Gentle) has Licorice Root extract in it to prevent flakiness and tightness. Hence, it is ideal for dry skin.
This is my most favorite product among all that I've mentioned above. I really love the feeling of my skin after using this and it makes me look forward to wash my face even more. My skin felt so fresh and so clean after using this. If I would purchase any products from Tatcha, this will be the first in my shopping cart.
And that's it! We have finally come to the end of this review. It's quite a long and "wordy" post, but if you are new to Tatcha, hopefully after reading this, it'll help you decide which products you wanna give it a try first. I would say that it is really what it says it is. Their ingredients are natural and it is worth the try. For more information, you can check out their website.
See you in my next post!